Allowing for More Interaction than any Other App on the Market
We are very excited to announce today the release of our very own mobile live streaming app, aptly named Streamlabs, making it easier than ever for anyone to go live anywhere, and designed to be the simplest way to live stream on the go.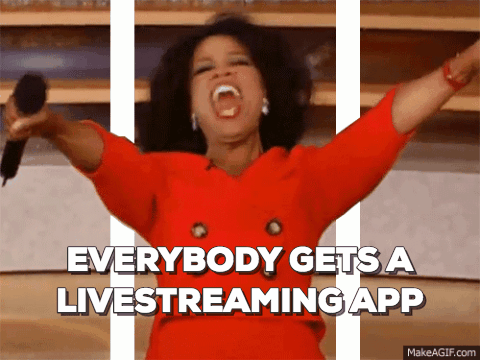 Think about going live wherever you are, engaging and connecting with your fans in real-time, using the same alerts, chat, and widgets designed to engage, and grow your channel, all via mobile.
At launch, streamers will be able to stream directly to YouTube and Twitch, and coming soon, Mixer, Periscope, Twitter, Facebook Live, and other platforms. To download the app, visit the Google Play store and you're all set. The app is currently only available for Android mobile devices, but the iOs version will be releasing in the coming months.
First, set up your mobile app just like your desktop broadcast channel by selecting your widgets
Designed to have the exact same feel as your desktop, providing the same features, to encourage more engagement. So, after a fun gaming session, pick up your phone and take the show on the road
2. Enable your alert boxes
Other key features include:
+ Send mobile video to your platform of choice (such as Twitch or YouTube). App works everywhere.
+ Real-time alerts and widgets for, including donations, subscriptions, follows and other interactions that work out-of-the-box with Twitch and YouTube channels
+ Browser-source support, to add other 3rd-party widgets
+ 500+ customization settings for image filters, stream info, bitrate, widgets and other sources.
+ Full-featured live chat
+ Simple, intuitive navigation that makes it easy to engage, monetize, and stream
+Mobile broadcasting, putting the ability to go live right in your hand at the touch of a button
+Able to stream mobile games live (coming soon)
Download the app in the Google Play Store here
Get streaming today!