Thanks to the feedback we've received from our loyal streamers, we are making some significant updates to the latest version of the Stremlabs mobile app.
New Interface
We overhauled our UX and put all of the features you need for mobile live streaming in a menu that is easy to use and navigate. From here you can access the Editor tab to customize the look of your stream, access and update your stream info, change your settings and much more.
Android users get access to features like Buddy Mode, LAN, Alert profiles, and Camera Enhance (More details on that soon).
Screen Capture + Webcam
Our new editor screen allows you to add a camera to your screen. Now you can use your phone as a webcam while you stream mobile content at the same time.
Add Widgets
Streamlabs mobile app comes with all of the same functionality you are familiar with from Streamlabs Desktop, including the ability to add and customize your widgets. All of our widgets are available including an Alert Box, Chat Box, Event List, Donation Goal, and more.
Integrated Alerts
When you use Streamlabs mobile, your custom alerts will appear on the screen. Whether it's a donation, subscriber, or merch order, the alerts you've customized from your Streamlabs Dashboard will appear on your mobile live stream.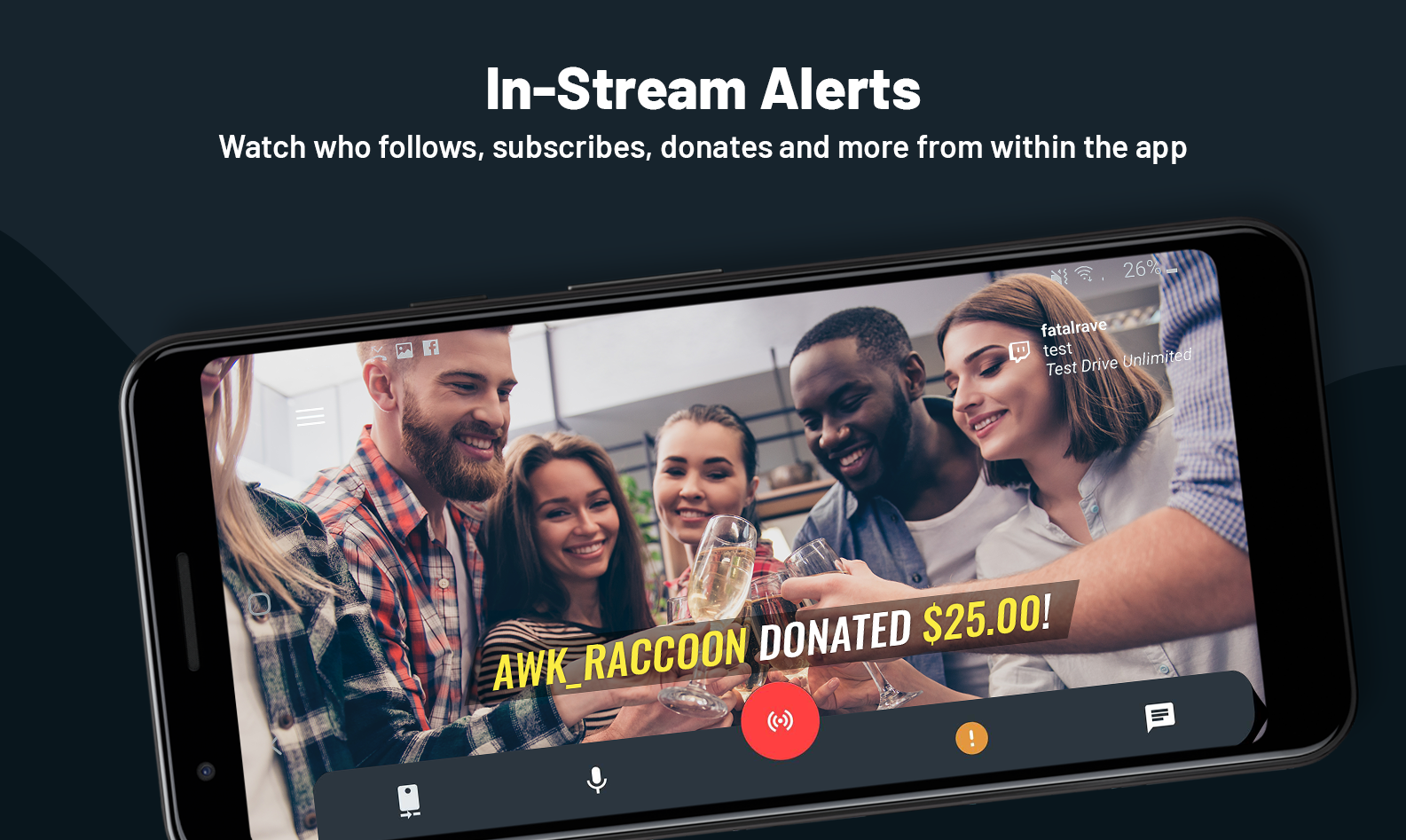 Recent Events
Our Events feature gives you the ability to view the action on your live stream. If you are streaming from your desktop without a second monitor this feature makes it easy to follow along and track events.
Disconnect Protection
Don't lose viewers! Streamlabs Ultra subscribers receive a private server hosted on Streamlabs Cloud. Now if you lose service or connection, you'll remain live on Twitch until you can reestablish a connection.
Download Streamlabs Desktop here.
If you have any questions or comments, please let us know. Remember to follow us on Twitter, Facebook, Instagram, and YouTube.
---