Black Friday is the perfect time of year to add to your streamer setup or buy gifts for a special streamer in your life. We checked out everything from PC equipment like graphics cards and hard drives to peripherals like headsets, mics, and keyboards. Naturally, we also rounded up a few recommendations on deals for games. Check out the hottest Black Friday 2022 deals for streamers and gamers in our comprehensive list below.
Must-Have Bargains
Logitech Stream Cam - $99.99 (originally $169.99)
Blue Yeti Mic - from $84.99 (originally $129.99)
Litra Glow LED Streaming Light - $49.99 (originally $59.99)
Mevo Start Wireless HD Live Streaming Camera - $349.99 (originally $399.99)
PC Equipment
Ryzen CPUs from up to 52% off on Amazon
Corsair PC towers, memory, and PSUs up to 33% off on Amazon
Samsung Solid State Drives up to 68% off on Amazon
Razer Gaming Laptops and PC Components up to 44% off on Amazon
Peripherals and Accessories
Logitech webcams, keyboards, and mice from up to 44% off on Amazon
Razer mics and headsets up to 54% off on Amazon
Acoustic panels for soundproofing - $39.99 on Amazon
Razer Isukur gaming chair - $246.49 on Amazon
VITESSE gaming desk - $129.99 on Amazon
Games
While there are plenty of things to do on stream, from chatting with friends to playing live music and everything in between, many streamers prefer to game. Check out our list of Black Friday games for 2022, as categorized by console and the Steam store. Grab these deals quickly because many of them will be gone before December!
Nintendo Switch Games
Break out your Switch Lite and cozy up on the sofa or go live with the base model Switch and one of these great games. Most of these deals are in the Nintendo eShop but we'll specify which stores are offering discounts on physical copies.
PlayStation Games
Check out this list of hit games from the PlayStation Blog that will be on sale for Black Friday 2022. To see the rest of the games that PlayStation has discounted for Black Friday, visit the website for your specific region. PlayStation will also be offering 25% discounts on PlayStation Plus, as well as deals on PS5 controllers and other goodies from the PlayStation store. We also heard that they've restocked the PS5, if you've been trying to get your hands on one, now may be the perfect time.
Xbox Games
Xbox is offering $50 off their S series console for Black Friday 2022, as well as a generous list of popular games. Check out the Xbox blog for a comprehensive list, or see the select favorites we've highlighted below.
Steam Store Games
If you're a PC gamer with a Steam wishlist that's a mile long (welcome to the club!), Black Friday is the perfect time to whittle it down. Here are some of the great deals we found on popular games from the Steam store.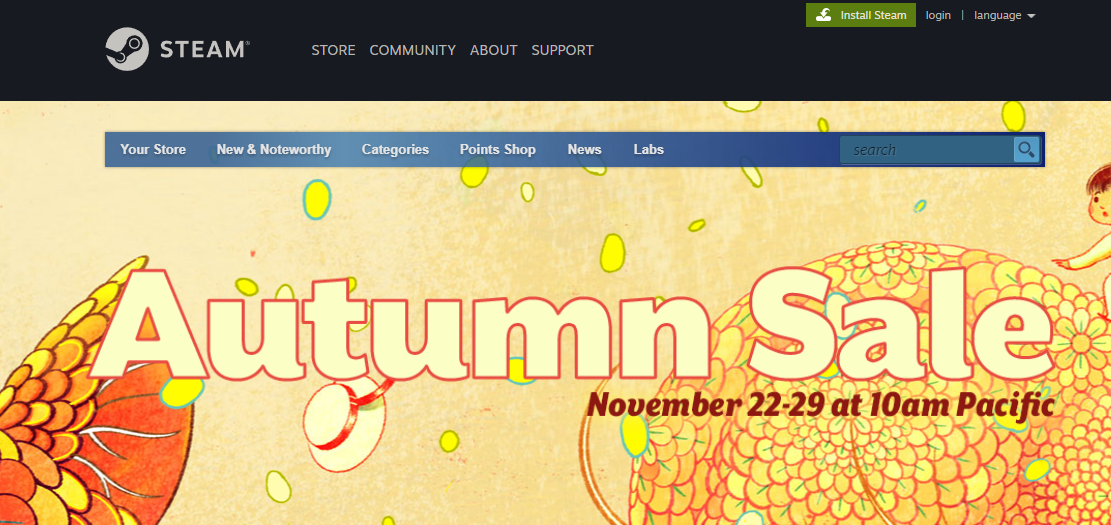 Are there any hot Black Friday deals that we missed? What are you going to be picking up this holiday season? Feel free to share this blog post with a loved one for a not-so-subtle hint as to what you'd like this Christmas.