Streamlabs Charity is the only fundraising platform that charges no annual fees and 0% fees on all transactions for charities. Getting started and creating a profile is easy, and only takes 3-5 minutes. Here's how to do it. 
Step 1: Create an account for your charity
From this link: https://streamlabscharity.com/auth/user/signin, you'll be able to create an account. 
💡 Note: Make sure you register your account as a charity, not a fundraiser so that live-streamers can fundraise on your behalf. 
💡 Note: For verifications purposes, use an email address that matches the domain of your non-profit organization. This helps us confirm that you're authorized to collect donations on behalf of the charity.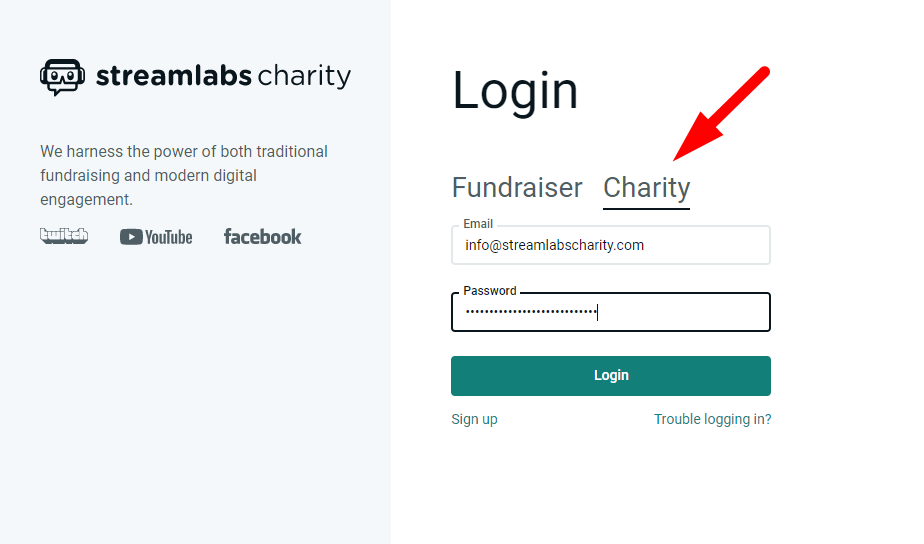 Step 2: Add account information
Add the name of your charity, and the EIN or tax identification number provided by your government. If you don't have one, it's ok to leave this blank for now. 
Step 3: Add public profile details 
The description of your charity and your profile banner will be publicly visible on your donation page, so take some time to make sure that both clearly convey your mission and achievements. 
The keywords themselves aren't publicly visible, but these determine what search queries you'll appear in, so we recommend taking some time to get this right as well. 
💡Note: When building your keywords, it helps to put yourself in the mindset of a site user. What would someone type into a search engine if they were trying to find a charity like yours? 
Step 4: Submit your application
Once you complete the form, one of our account specialists will review your application, and get back to you with a status update. This usually takes between 1-3 business days. If you have any questions about the status of your application, you can email us at [email protected].