Have you ever wanted to move your live streams away from your desk and out into the open world? Now you can with IRL live streaming!
What is IRL Live Streaming?
Also known as "live vlogging," IRL (in real life) live streaming has many different categories, but creators loosely define it as streaming outside. There are IRL streamers who visit exotic travel destinations, streamers who film themselves riding motorcycles, and even streamers who go fishing—anything goes with IRL Streaming. Though there are IRL streamers who stream themselves inside (while cooking, for example), today we'll focus on streaming outside and the challenges that come with it.
Equipment Required for IRL Streaming
While streaming with your phone is always possible, such as with the Streamlabs Mobile App, some streamers desire a more advanced setup. Streaming outside presents several challenges, the biggest being a lack of a stable internet connection. You can get around these issues with the right equipment, but know it comes at a price.
To get an idea of the cost of the average setup, we consulted with Twitch Streamer Crazy Japanese, who goes by "Tanuki," about her equipment. Tanuki lives in Japan and takes her viewers on adventures through the streets of Tokyo. With a (rather heavy) backpack in tow, Tanuki does everything from her daily errands to visiting crowded food festivals, with her followers along for the ride! Tanuki uses four main pieces of equipment when she's streaming outside: a camera, a video encoding device in place of a PC, three different SIM cards to ensure a stable connection, and two massive batteries.
Filming Device:
While it's technically possible to use any camera with a clean HDMI output, Tanuki and many other IRL streamers use the Sony Action Cam because of its superior image stabilization. GoPros are a popular outdoor action camera, but the microphones aren't great. The Sony Action Cam has a powerful mic that allows USB charging while filming—perfect for streamers like Tanuki, who are out and about for many hours at a time.
Video Encoding Device:
LiveU Solo with Self-Setup RTMP and Solo Connect
(starting at $995.00)
Tanuki's camera sends her feed via an HDMI cable to the LiveU Solo, which sends the video to Twitch, YouTube, and other popular streaming platforms. The LiveU Solo allows for multiple internet connections from sim cards, wifi, and ethernet to create a stable internet connection wherever Tanuki goes.
Sim Cards: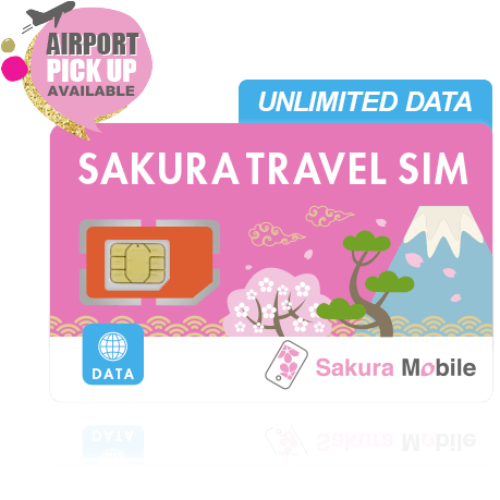 Three 5G Sim Cards, each with a different ISP (price varies depending on provider and location)
To have the best possible internet connection at all times, Tanuki has sim cards from three different service providers. Not only do cell phone tower locations vary when she's out streaming, but certain networks can also become bogged down if there are a large number of users in the area. Each sim card requires a monthly fee, which will vary depending on your ISP. To get a general idea, determine the price for an unlimited data plan in your area and times that by three. While three sim cards may not be necessary for you, most IRL streamers typically have two connections or more.
Batteries:
Two 50000maH Power Banks ($49.99 each)
Since the Sony Action Cam and the LiveU Solo can only run continuously for a few hours each, Tanuki needs power banks. With two power banks in her backpack, Tanuki is good to stream as long as she wants. If you're thinking about choosing a power bank for yourself, make sure it is compatible with all the devices you wish to use. Note: The power bank pictured may not be the exact model Tanuki uses.
Other Accessories to Consider:
Backpack with Camera Mount
Any backpack will do for IRL Streaming, but one equipped with a camera mount is ideal. "Gunrun" IRL Backpacks are becoming popular in the community because they offer the equipment needed: camera, LiveU, everything, to live stream in one convenient package. You can even rent them!
Selfie Stick
Some creators might be okay with just a backpack mount, but Tanuki shows herself on stream regularly and needs a selfie stick to keep the camera as stable as possible. You'll need to choose a selfie stick that best fits your camera.
Cell Phone
Tanuki is very dedicated to reading the chat and interacting with viewers. She is so devoted that she has a separate cell phone mounted onto her selfie stick: its sole purpose is to display the chat. Since Tanuki is on the go for hours at a time, she uses her personal cell phone to text, research places to go, etc. With two cell phones, she's always connected to the chat.

Though it's possible to IRL stream with a cheaper setup, the average does seem to be roughly 2000USD, not including monthly payments for sim cards. Now that you know the equipment used by IRL streamers, will you make the investment? If the price seems steep, you can check out our article on how to stream from your cell phone with the Streamlabs Mobile App. Either way, continue researching and shopping around to create the best IRL streaming setup for your needs and budget.
Remember that when you live stream yourself outside, it can be easy for some viewers to detect where you are, particularly if you're in a recognizable location. Be aware of your surroundings at all times and, if possible, bring a friend with you or, at the very least, tell people where you're going and when they should expect you back. Stay safe out there, and happy streaming!