We can debate until the end of time whether or not Instagram Reels was a copy of TikTok (it was), but it's an extremely important platform for creators. Streamers need to be thinking about their presence across all platforms, so in this post we'll cover how to convert your Twitch clips into juicy content for Instagram.
As a mobile-first platform, horizontal gameplay footage will need to be adapted for the square format of Instagram Reels. To get started, head to Cross Clip and either upload your video or put in a Twitch clip URL. Click 'Get Clip' and you'll be taken to the editor.
For a more in-depth look at what Cross Clip, check out this article. For our purposes, the thing to remember is to select your output format as Instagram (Square) from the output dropdown on the right of the screen.
Once you've compiled your clip, you have a couple options for sharing to Instagram. First, you can download the Cross Clip mobile app here on iOS and here on Android. When your clips finish compiling, they will automatically appear in the app. Select the one you would like to share, and click the 'Share' button at the bottom of the screen.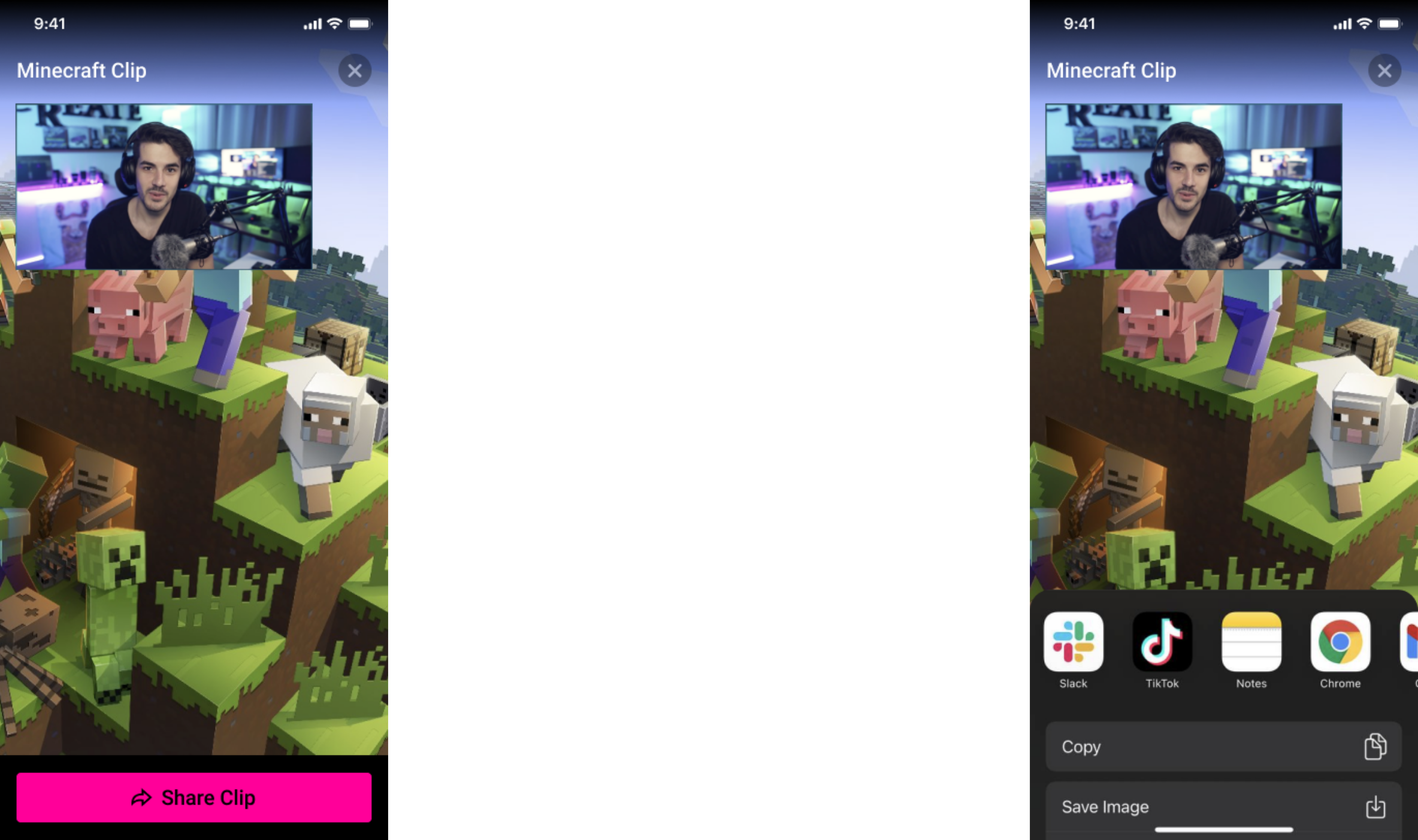 A menu will be brought up prompting you to share to a platform. Select Instagram. The other option is to download the clip onto your device and then upload directly to Instagram. Once your clip compiles, you'll receive an email from Cross Clip with a download link. Make sure you're on a mobile device, then click the link. Open Instagram, and upload the clip that has been saved to your phone.
Inside Instagram you can can add text, enter hashtags, and all the other fun stuff you need to make your clip part of a perfect reel.
Anything else you'd like a tutorial on? Let us know at [email protected]. Interested in uploading clips to TikTok and YouTube? Check out our articles on Shorts and TikTok uploads.
Happy clipping!