If you've read our article on using a DSLR as a webcam, you might be interested in picking up one for yourself to use for streaming. If you're looking to take your streams to the next level, a DSLR can be a great way to do that. We've compiled a list of some great cameras for you to consider adding to your setup.
People often use the term "DSLR" to refer to any digital camera with a detachable lens. Rather than bore you with a complicated lesson about camera technology, just remember that DSLRs typically have longer battery life, more options for lenses, and are better at shooting in low light. Mirrorless cameras are lighter, more portable, and great for shooting video. There are plenty of great quality mirrorless cameras with detachable lenses that look almost identical to DSLRs. We'll be sure to specify which is which in our list below.
For the Budget Streamer:
Whether you're new to streaming or simply someone who doesn't want to spend more money than you have to, we focused on finding the most affordable Canon camera that doesn't skimp on quality. With the Canon M200 mirrorless camera, not only can you use it as a webcam, its compact size will allow you to switch midstream to a desk view for making art or crafts.
Though the T7 Rebel (pictured below) is technically cheaper, the M200 is more versatile, especially when it comes to video. If you really want to save, you could try looking for a used or refurbished model. The M200 is small and light, so you can save a few bucks by buying a desk mount rather than a full-size tripod.
The Sony a6000 is another small yet mighty budget camera that is used by content creators everywhere. Sony has been making a name for themselves in the digital camera market, particularly with their mirrorless models. The a6000 functions and performs very similarly to a DSLR—it even has a viewfinder. With interchangeable lenses and the ability to shoot in full HD, you can get perfect photos and videos for just about any project.
For the Budding Photographer:
If you're interested in photography and streaming, you'll want an entry-level DSLR that can grow with you as your talent develops. Furthermore, a camera that isn't too difficult to use is probably high on your list of priorities. The Nikon D3500 is one of the best in its class for beginning photographers and can shoot in full HD. It has clean HDMI output which will allow you to stream from your PC when you aren't out photographing sunsets and other wonders of nature.
The Rebel T7 bundle includes an EF-S 18-55mm f/3.5-5.6 IS II lens and is another great option which will serve you well if you're just starting out. Down the road, you'll likely want to upgrade your lens, which is no problem for the T7, as it supports all Canon EF lenses. If you're looking to shoot video or vlog, consider upgrading to another camera as the LCD on the T7 is fixed. This is a great little camera for photography, but videographers will want to look elsewhere.
For the On-the-Go Streamer:
Streamers who frequently travel have unique requirements when it comes to cameras: compact, lightweight, and easy to set up being a few of them. The EOS M6 mirrorless camera kit comes with a detachable viewfinder, which you can leave home if you plan to shoot more videos than photos. The M6 camera will fit all EF-M lenses, can shoot in 4K, and with an additional power adapter, will allow you to charge while streaming (meaning you don't need to carry a ton of batteries with you). Like all of the cameras on this list, the M6 Mark II has clean HDMI output, allowing you to use it as a webcam.
The ZV-E10L from Sony is another great mirrorless camera for on-the-go streamers. This compact gem is particularly valued by vloggers for its flip out LCD and background defocus button to achieve the "bokeh" aesthetic. Like the Canon M6 Mark II, this camera can also shoot in 4K. While the Sony is more budget friendly, you might have trouble finding it in stock.
For the All-Around Content Creator:
If "streamer" is just one of your many titles, others being filmmaker, photographer, vlogger, etc., this versatile kit is the one for you. The Canon EOS M50 Mark II Content Creator Kit includes the camera body, an EF-M 15-45mm f/3.5-6.3 IS STM lens, a tripod that works on tabletops as well as in hand and includes a detachable remote, and a stereo microphone. There's also a USB cable included, allowing you to connect it to your computer for webcam use (remember that the included mic will not work—you need a computer mic).
This mirrorless camera can shoot in 4K or full HD and allows for vertical video for platforms like Instagram and TikTok. Its compact size means it will fit perfectly on your desk for streaming or snugly in your bag for filming content on the go. With the M50 Mark II Creator Kit, you'll be making professional-quality content in no time.
For the Pro: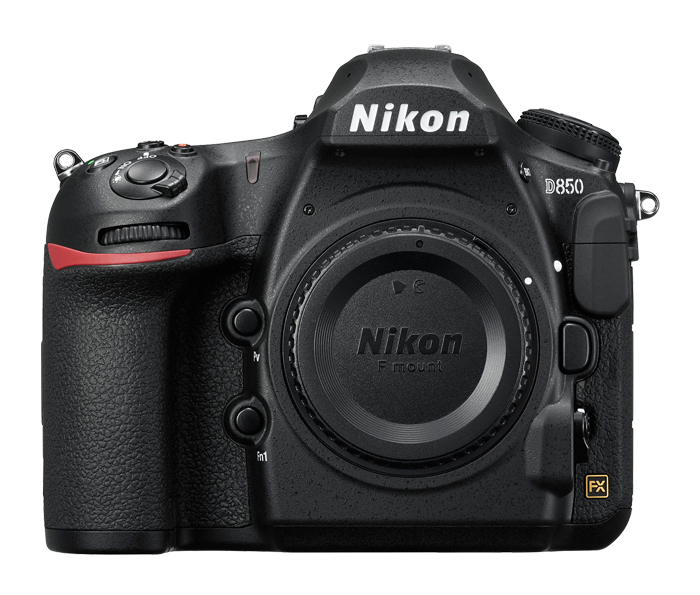 Perfect for working photographers who double as streamers, the Nikon D850 allows you to shoot in full 4K and even produce 8K timelapses. This professional DSLR has a silent shooting mode for important occasions like weddings or sports events. Nikon offers a ton of accessories for the D850, including battery grips, lenses galore, and external flashes. This camera has won multiple awards for its ability to produce flawless images at lightning speeds.
If top-quality photos and videos are important to you, look no further than the EOS 5D Mark IV. This stunning DSLR can film in full HD or 4K and is beloved by advanced amateurs and professional photographers alike. The EOS 5D Mark IV can handle almost any lighting situation and still shoot images with sparkling clarity. If you're already using a DSLR for streaming but want to upgrade, the 5D Mark IV could be the perfect option for you. Be sure to choose a lens that will best fit your filming needs.
For the Camera-phobe:
If you just want to be able to turn on your camera and shoot beautiful video without having to mess with a million settings, we've got the camera for you. The PowerShot G5 X Mark II is a point-and-shoot camera (the lens is not interchangeable) that can shoot in full HD and 4K. Canon's PowerShot G5 and G7 series cameras are known as the vlogger cameras and are used by thousands of content creators on YouTube. Set the camera on one of the several auto modes and let it do the work for you. The PowerShot G5 X Mark II is one of the few PowerShot cameras that has clean HDMI out, meaning it's safe to use as a webcam and for streaming.
The Sony RX100 is another great point-and-shoot camera that allows you to shoot in 4K. The award winning Zeiss lens can produce the beautiful blurred background that many creators are after. It has a popup viewfinder which means you can choose between shooting like you would with a DSLR or by using the screen, as is typical with most digital cameras. This lens is particularly good for selfies or portrait shots and as always, produces a clean HDMI output.
Will one of these DSLRs or mirrorless cameras work with your streaming setup? You really can't go wrong with any of these cameras: just make sure you're not overspending on features you don't need. 4K is great but keep in mind that not only may it be tough on your PC, your viewers might not have a graphics card equipped to see it. If you spend a little time researching and shopping around, you'll be sure to find the perfect camera for your budget.