In the past decade, the term "social media influencer" has become part of the American lexicon. Successful social media influencers like MrBeast, PewDiePie, and Dude Perfect make millions of dollars annually with their brands. The rise of the social media influencer has led to countless people trying their hand at this profession.
If you are trying to launch your social media influencer career, you need to realize how difficult this will be. There are millions of people trying to achieve a similar goal, which means you have to find a competitive edge if you want to rise to the top of popular social media platforms like Instagram and Twitter.
While becoming a social media influencer is difficult, achieving this goal can make you millions. Nearly 86% of marketing professionals surveyed in a recent poll claimed they paid influencers to promote the businesses they represent in the past year. If you want to get in on this modern-day gold rush, consider these tips for launching your social media influencer career.
Find An Audience For Your Message
The first step in becoming an influencer is to create accounts on major social media networks. Finding a following on sites like Twitter and Instagram should be your main priority once you've made a profile. Learning how to get followers on Instagram and Twitter is a little more complicated.
The main thing you need to do to hone in on a follower acquisition strategy is identify your niche. Posting about any subject under the sun is a horrible mistake that could alienate users of these social media platforms. As you try to identify your niche, think about the industries you have experience in.
For instance, if you've worked in the fashion/beauty industry, you are uniquely qualified to talk about products in this industry. You should have no problem creating quality content for your followers if you choose a topic you are knowledgeable about.
The Profile Optimization Process
Are you trying to figure out how to be an influencer on Instagram or Twitter? If so, you need to realize the value of a well-optimized profile.
Getting people to pay attention to your Instagram profile will require a great username, a well-written bio, and an appealing profile image. Since Instagram is a visual social media platform, you need to make your profile image pop.
Ideally, you want your Instagram profile to feature a personal photo. With this personal photo, you can create cohesion between your username and who you are; this will come in handy later as you become more popular.
Optimizing your Twitter profile for success requires a well-written bio. In this bio, you need to layout who you are and your mission on this platform. An attention-grabbing header image is also a crucial component of a great Twitter profile.
Making The Most Out of Your Social Media Links
Providing followers with opportunities to learn more about your brand is essential to become a successful social media influencer. The best way to do this on both Instagram and Twitter is with the help of links.
Linking to a landing page that features links to other profiles is a great way to provide followers with lots of information in an easy-to-digest format. Link Space is an all-in-one bio link tool used by influencers worldwide.
You can maximize your Instagram and Twitter bio links' impact with this tool. Not only can you create an appealing landing page with all of your links with Link Space, but you can also utilize the power of the tipping feature this tool provides.
This tipping feature is designed to help influencers monetize their brands by providing followers with the opportunity to tip directly on the page. You can also get an accurate snapshot of how well your links are performing with the help of Link Space analytics. These analytics provide you with a breakdown of metrics like the number of views/clicks and top traffic sources.
Great Content Is a Must
Once you have created link-optimized social media profiles and identified your niche, you need to start posting content. The most successful social media influencers post new content multiple times a day. The more content you post on Instagram and Twitter, the easier it will be to show up on the radar of the people who use these platforms.
Relying solely on one type of media to build your following is a mistake. You need to use a mix of text, images, and video to keep social media users engaged. Coming up with new ideas for content can be difficult, which is why you need to branch out and look at what your competitors are doing.
Drawing inspiration from other popular influencers in your niche is acceptable. However, you need to avoid directly copying the competition due to the damage this can cause to your online reputation.
If you want to make posting content frequently easier, post scheduling software is a wise move. This software allows you to organize your social media content and make posts automatically without the hassle of creating them manually.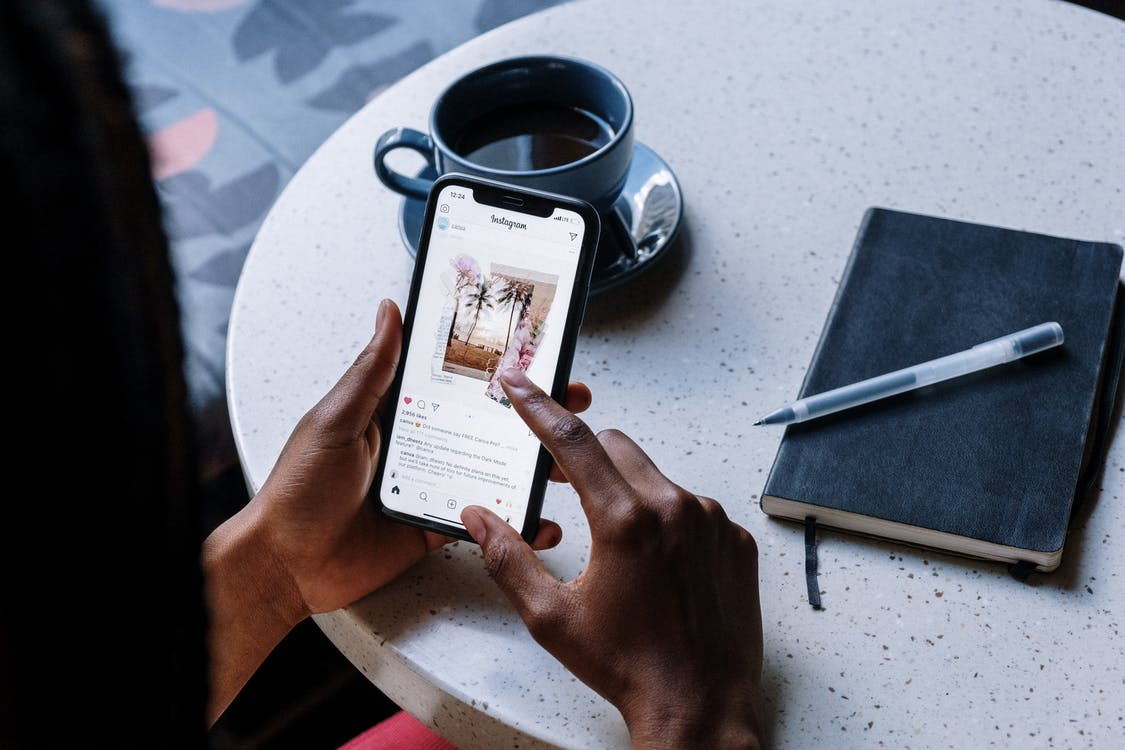 Show Followers You Are Paying Attention
To be a successful social media influencer, the main thing you need is loyal followers. You need to realize that the average social media user has tons of people they can follow and give their time/money to. If you rarely engage with your followers in the comment section, it is only a matter of time before they find an influencer who does.
Most social media users want to feel like part of your brand. The best way to give them this feeling is by actively responding to comments or tagging users in your posts. If potential followers see that you are actively engaging with your audience, they are more likely to follow you and tell others about your account.
With dedication, optimized social media profiles, and the right tools, you have a good shot at becoming a famous influencer. While staying at the top of the social media world is difficult, it is worth investing time and energy.
Don't forget to Follow Link Space on Twitter and Facebook
If you're looking to take your content just one step further, our team is super excited to offer you access to our Ultimate Social Media Content Calendar Template, absolutely FREE!

DOWNLOAD CONTENT CALENDAR TEMPLATE HERE