In a world where content is king and streaming has evolved into a mainstream career, the importance of top-notch tools cannot be overstated. Logitech G's newest line of streaming hardware isn't just about elevating your game; it also includes a 30-day Streamlabs Ultra trial to really take things to the next level. Let's dive into why these new offerings are essential for anyone serious about streaming.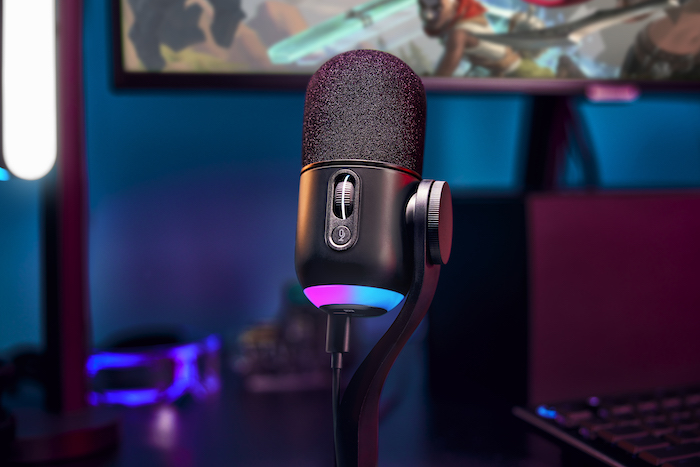 This is not your average microphone—it's a full-fledged audio control center. Featuring a scroll wheel similar to those in Logitech G's gaming mice, adjusting your mic gain has never been simpler. With dynamic capsule technology and a super cardioid pickup pattern, the Yeti GX Dynamic Microphone is optimized for streaming. And let's not forget the Lightsync RGB lighting that not only looks good but also seamlessly integrates with the Logitech G ecosystem.
Meet the Yeti ORB Condenser Mic, a sophisticated upgrade from the ever-so-popular Yeti Snowball. Offering best-in-class audio performance with the plug-and-play convenience, this microphone is designed for game streamers who demand quality and simplicity. The Yeti ORB's sleek, camera-ready design and color options make it an ideal fit for your existing Logitech G setup.
Imagine having a single device that serves as both your key light and accent light. The Litra Beam LX Lightsync RGB and Key Light is just that. One side features a correlated color temperature (CCT) key light for perfect on-camera lighting, while the other offers LIGHTSYNC RGB to fill your gaming environment with a colorful accent. With TrueSoft technology and advanced mounting options, this light ensures you look your best from every angle.
Streamlabs Ultra—A Unified Streaming Experience
What makes these launches even sweeter is the 30-day Streamlabs Ultra trial that comes with your new Logitech G purchase (available exclusively for U.S. customers). Usually priced at $19/month or $149/year, a Streamlabs Ultra free trial allows you to test drive some these premium features:
The Highlights:
Multistreaming

: Broadcast to multiple platforms simultaneously, ensuring you reach your audience no matter where they hang out.

Streamlabs Desktop

: Add up to 11 guests for co-streaming, perfect for gaming sessions or showcasing different aspects of your stream.

Streamlabs Console

: Stream your Xbox gameplay without needing a PC or capture card.

Custom Tip Page

: Align your tip page perfectly with your brand, making monetization smooth and consistent.
You'll also get access to a suite of premium apps designed to streamline and professionalize your streaming setup. To learn more about Streamlabs Ultra, and what's included in the free (plus what's not), check out this Ultra Free Trial FAQ Guide.
Logitech G's new hardware lineup and the Streamlabs Ultra free trial offer an amazing opportunity to upgrade your gear and streaming capabilities. Don't miss out on this chance to take your streaming experience to unparalleled heights.