Preparing the next generation of society's leaders to assume a greater role in community and institutional transformation.
An individual who is empowered with a dream and equipped with the tools and support has immense power to transform their own lives and those around them.
Many people around the world, due to the consequences of poverty and broken systems, have been unable to fulfill their dreams and contribute their talents to society. Being stunted and paralyzed by their current situations, their lives are a struggle just to survive. Consequently, their dreams become forgotten or buried. But when given the permission to dream again, coupled with training and a conducive environment, amazing things begin to happen. This is where DreamRoot comes in.
​DreamRoot was born from the understanding that sustainable development and progress lay in the hearts and minds of individuals at the grassroot levels. When given the permission to dream again, coupled with training and a conductive environment, amazing things begin to happen.
Impact Stories
Countless stories of transformed lives emerge as leaders multiply and create a ripple effect. A snapshot of amazing success stories throughout the U.S., Brazil, Haiti, and beyond can be found HERE.
Explore highlights in our core impact areas:

• Youth & Education
• Entrepreneurship & Economic Development
• Community Capacity-Building
• Equity & Inclusion
Dignity-Based Development Solutions
At DreamRoot, our mission goes beyond traditional charity approaches. We believe in the power of partnering with communities and leaders to pave the way for long-term, sustainable success that breaks the cycles of poverty and ushers in lasting positive change.
There is a gap between support services and needs at the community level. Support like coaching, training, and even funding does not often trickle down and expand out to the ground level in underserved communities; consequently, keeping many isolated from opportunities, including education, access to markets, connection to networks, and even health and infrastructure that make up the basic components of a thriving life and society.

Our approach revolves around a dignity-based development process that strengthens skills, infrastructure, and networks within communities, enabling them to take the reins of their own journey.
​DreamRoot's collaboration with local leaders and investment in community initiatives carry an unparalleled opportunity. By expanding access to resources that promote personal development and economic growth we are preparing the next generation to assume a leading role in their communities and create institutional transformation.
​
DreamRoot provides a combination of training, coaching, resources, and networking opportunities. We collaborate with leaders to launch initiatives that transform their communities in ways that lead to sustainable social and economic growth.

DreamRoot's leadership development model
DreamRoot helps community members solve many of their own challenges using a leadership development approach.
​
DreamRoot's leadership development model involves identifying proven leaders and high-potential change makers within underserved communities and equipping them with the training, coaching, resources, and networks they need to launch local initiatives that will have a social and economic impact and will multiply leaders to sustain and expand the impact.



Together, we can make a difference.
Support the leaders who are changing countless lives.
Help us expand needed training, coaching and network opportunities to more emerging local leaders in need so they can offer life changing and lifesaving programming for students in underserved communities.
When you invest in leaders and their initiatives you are sponsoring hundreds of other lives, as their teaching, mentoring, and outreach programs directly impact and have a ripple effect on the lives of their students, community members and their families.

Your donation will change hundreds of lives this year and in the years to come.
​
⦁ $45 will give a local leader access to online resources and networking opportunities.
⦁ $75 will sponsor a local leader to attend a training event.
⦁ $100 will support a local tutor to serve students for a semester.
⦁ $300 will cover the costs of a community-capacity building event like career fairs, educational workshops, and children's day block parties.

About DreamRoot Leadership Institute
DreamRoot's mission is to release the potential of leaders in underserved communities to reverse the cycles of poverty and promote the well-being of every member of society.

We partner with emerging leaders from under-resourced communities around the world in a shared vision of creating positive social and economic change. Working together with dignity and as friends, we strive to reverse the cycles of poverty and promote well-being for every member of society. We believe that once a dream takes root anything is possible, and that a small local initiative can grow into a global solution.

DreamRoot Leadership Institute
22446 Davis Drive
Suite 153
Sterling, VA 20164
www.dreamrootinstitute.org
[email protected]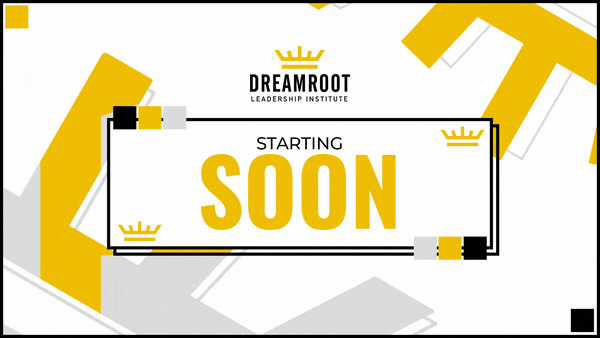 Helpful Links: