Pancreatic Cancer Awareness Month Campaign
Who is PancONE Network?
PancONE Network is a nonprofit organization that researches treatments for pancreatic cancer through an international coalition of hospitals and cancer research centers. Their goal is to raise the survival rate of pancreatic cancer, currently the deadliest of all cancer types, with only a 10% survival rate.
What does PancONE Do?
● PancONE enables doctors to tailor treatment plans specifically to an individual patient based on disease subtypes and other medical considerations.
● Utilizes organoid technology, allowing testing of 30+ treatments at the same time
● Aims to give patients more time and a better quality of life.
● Enables patients' access to novel drugs they might not otherwise receive.
● Supports personalized medicine becoming a standard of care, giving each pancreatic cancer patient the best possible outcome based on their subtype.
The Campaign
November is Pancreatic Cancer Awareness Month. It is a month to empower, educate, inspire, remember and honor communities around the world that have been touched by pancreatic cancer. This campaign provides an opportunity to shine a light on the world's deadliest cancer, spread awareness and invite others to support. We have raised enough sympathy, it's time to raise the survival rate. Talent of all types is invited to participate in this campaign. With your help and drive, we can drive research toward treatments to provide patients and families with resources and support.
What We Want to Accomplish
To raise awareness about pancreatic cancer and those affected by it, and raise funds for PancONE's continued efforts to increase the survival rate. This Pancreatic Cancer Awareness month campaign creates an opportunity for new communities across Twitch to gain knowledge about the world's deadliest cancer that is still so often disregarded. This event will raise awareness and support for the efforts being made to combat pancreatic cancer, as well as shine a spotlight on the variety of amazing creators that represent the Twitch community.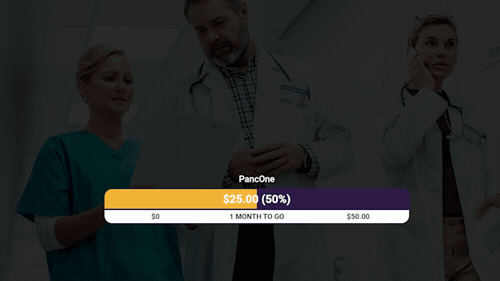 Helpful Links: