Pioneering Digital Wellness: #HalfTheStory and the SocialMedia U Program
In 2016, a groundbreaking initiative took the stage in the arena of mental health advocacy. #HalfTheStory, a non-profit organization, was established to address the emerging concerns regarding the impact of social media on mental health. At a time when the digital age was rapidly evolving, #HalfTheStory sought to pioneer a revolution in digital wellness, setting a precedent for a "safety first" approach in using social media platforms.
This initiative was not born out of the blue but spurred on by the critical need to redefine our relationship with technology. With the US Surgeon General's recent public statement advocating a "safety first" approach to social media, the importance of #HalfTheStory's mission is more evident than ever.
Whereas many concentrate on the negative impacts, #HalfTheStory holds onto the belief that digital flourishing is possible for everyone. Amidst the omnipresent discussions of "digital sickness", the organization envisions a future where technology can be harnessed positively, focusing on digital wellness and responsible usage.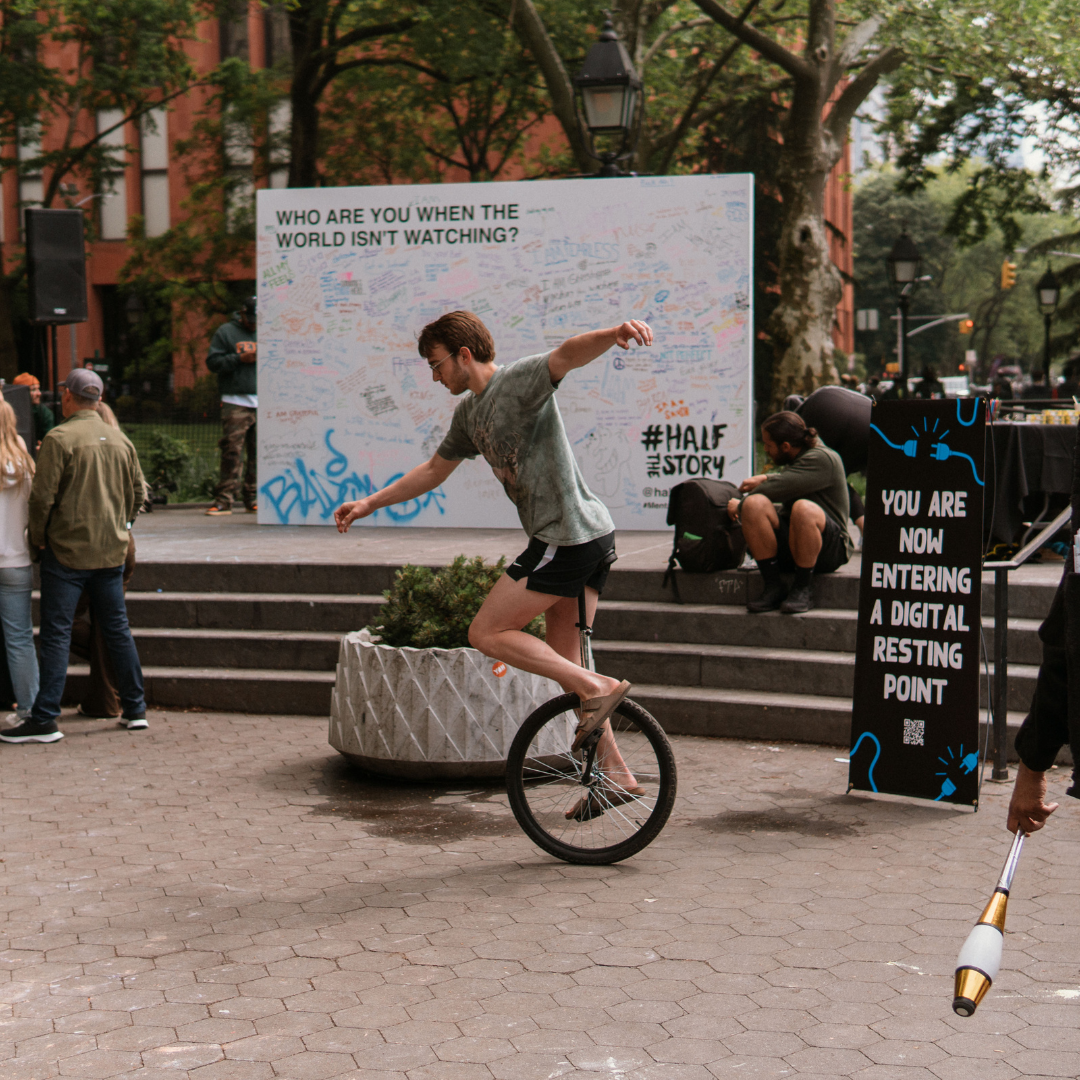 One of the organization's most successful initiatives is the SocialMedia U program. Targeted primarily towards under-resourced schools, this program has demonstrated remarkable success in enhancing the digital wellness of its participants.
Results from the SocialMedia U program have been overwhelmingly positive. The program has resulted in statistically significant improvements in adolescent sleep quality and an overall increase in digital flourishing among participants. Furthermore, an impressive 90% of student participants have reported that they would recommend the program to their peers, indicative of its successful reception.
One of the more unexpected yet highly valued outcomes of the program is the development of a "shared vocabulary" of digital well-being terms and strategies among school leaders. This shared vocabulary has allowed for a unified approach towards promoting digital wellness within schools, highlighting the potential of the program to bring about system-level changes in the digital wellness landscape.
The Future of #HalfTheStory and SocialMedia U
Funding has always been a cornerstone of non-profit organizations. For #HalfTheStory, financial contributions go directly into enhancing and expanding their reach to more schools, specifically those that are under-resourced. The SocialMedia U program, with its remarkable outcomes, serves as a testament to the impactful use of these funds.
Every dollar donated towards the organization helps in developing and refining their curriculum, training more mental health advocates, and reaching out to more schools. Your contribution will not only support the advancement of a revolutionary program but also enable us to write the other half of the story for countless individuals affected by the digital world.
The digital wellness revolution may be in its early stages, but with organizations like #HalfTheStory championing the cause, a healthier, safer digital future seems not just achievable, but well within our grasp.
Make sure to Download the free One Tree Planted overlays and alerts for your stream!
Helpful Links: