Brand New Dashboard
With the brand new Dashboard, you can set up Streamlabs and go live within seconds. On top of that, we noticed that streamers spend a lot of time looking at Recent Events, so we made it the focus of Dashboard.
Don't worry, the charts didn't go away, we moved them to a separate page: Stats — where you can view all statistics related to your channel.
Viewership & Other Stats: By Stream Or By Date
If your sleep pattern is like mine, your stream probably ends at 2am everyday and won't fit quite nicely into the date charts. You now can view all of your stats by stream instead.
All existing charts are still available if you want to view by date.
Analytics: Ever wonder if you should stream more IRL? Or whether you should stream on Mondays?
For me, yes and yes. I need those IRL streams to get me through Mondays.
Or you could ask Analytics, which will give you a definitive answer on which game/day brought you the most followers, subscribers, tips and cheers. Either in total, or average per hour (our standardized measure for statistics).
We are excited about this feature, as we hope it will help streamers obtain tons of insights on how to stream more effectively. With Analytics we hope to answer insightful questions such as:
Which game should I stream to gain more followers?
I want to maximize tips, which day brings the most tips?
I made most of my tips playing LoL. But is it the highest in terms of tips per hour compared to other games?
Will Youtube & Mixer be supported?
Unfortunately, at launch we won't be able to support Youtube and Mixer. However, this is our next item on the list and we will try to get Youtube and Mixer to work with this new dashboard soon.
Guilds Update
Quick recap: we launched Streamer Guilds recently, and are happy to report that over 1000 guilds were created in just a couple of weeks. We're listened to your feedback and added improvements such as guild graduation, announcements and bug fixes this month. More tools such as calendar, public discovery and automated payouts are coming soon. What is the experience like for Members and Guild Leaders? In their own words…
"It brings me great joy to see them using my advice and now earning Twitch Affiliate status, as well as growing concurrent viewership. Its not just a guild now, my mentees have become family and are growing together and thats the best scenario you can have for growing your twitch stream." — AdmiredPlague
"I've always been interested in helping other streamers grow, and the Guild system lets me easily organize a program without having to set up a separate website or something like that" — Zeenigami
Upcoming New Features for Jul-Sep
Stats, Analytics and an all-new Dashboard were our big features for June. As promised, we hope to continue pushing significant, new releases each month for the rest of this year.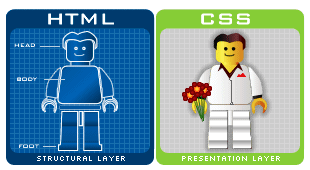 Can you guess what they are? Tweet us. Join our All-Stars Partner program for early access to new stuff, or catch our next show on Twitch to see a sneak preview. Oh also, the first batch of our All-Star Hoodies will be shipping out in the next few weeks. Check your mailbox!