Last month we released several new features and promised that you'd see significant new features and updates from us each month for the rest of 2017. Let's dive right into it.
New Dashboard and Tip Pages
We're releasing updated Dashboard and Tip Pages with a more modern, sleeker design. They've been written to be faster, more responsive and API-driven for faster development. Oh, and we now have a night-mode for all you owls out there.
Buttons, forms, fields and icons have all been redesigned to be sleeker and more modern. The Tip page has received an aesthetic update.
You'll also enjoy lots of small details, such as an animated Kevin (that's the little dude's name) when you login. Other easter eggs are sprinkled throughout the site. We've put a lot of thought, care and love into this and hope you'll have fun with it.
But perhaps most importantly is the stuff you can't see — we've been paying off technical debt accumulated over 3 years by making our code more modular, cleaner and structured. This means less bugs, faster updates and more new features for you. This still has considerable work left, but we're happy that the first phase is finished.
⋆⋆ All-Stars Partner program ⋆⋆
This is our partner program for streamers. You apply, get accepted, and get a swanky life-upgrade. Welcome to the big boys club. All-Star partners get:
Free game keys from indie developers
Official All-Stars Hoodie
Goodies & giveaways from sponsors
Private Discord server, direct access to our staff and partner managers for rapid-fire 1:1 support
Closed-beta access to new features before anyone else, and
Access to All-Star-only monetization features (coming soon this year)
This is open for both Twitch and Youtube streamers. Given that its a new program we are starting off with a very limited number of spots, but plan to add more in the coming months.
To join or learn more about eligibility, visit our All-Stars page.
Moderator & Manager Access
Since longer than we can remember streamers have been asking us for help in letting their mods, editors or managers manage their alerts and various settings. We're excited to release the first part of that today: shared account roles and permissions.
You'll now have the ability to give limited access to your moderators or managers to moderate your alerts, donations, subs, cheering and media-share messages / files before they get displayed on your stream. You can control what parts of your account they have access to by designating their role as a moderator (limited access) or an administrator (full access), and you can revoke it at any time.
Your community can now help you to moderate your alerts and on-screen messages more effectively, so you can focus on doing what you do best.
Other Updates
Stream Labels is now available for Youtube Live.
Get Recent Whatever and Top Everything lists for Youtube Live — just look for the 'Stream Labels' item under 'Widgets' in your account. We've also added the much-requested support for Youtube Chat, so your new fancy SuperChat will work seamlessly with Streamlabs.
We're also moving our server infrastructure over to AWS over the next few weeks. This will actually cost us more in server bills, but will improve site reliability, speed and uptime for you. If you notice any issues please submit a ticket or tweet at us; there might be short-term snafus (as is typical with server upgrades).
Upcoming New Features for March & April
Each time we announce new stuff, we also throw out some hints at what might be around the corner for the next month.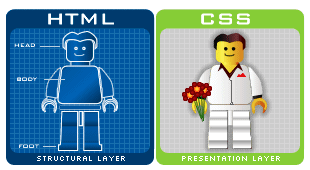 Can you guess what they are? Tweet us. These changes will be rolling out slowly over the next few days to all users.
Can't wait and want to see a demo? Check out this video of our livestream where we showed off the new features.