We're picking up the pace and starting to add more payment options. Today we're happy to announce UnitPay integration, which will allow broadcasters in Russia and other countries to start accepting tips through QIWI, Webmoney, Yandex, and more.
Head over to your Donation Settings, plug in your QIWI Wallet Number, and you're good to go.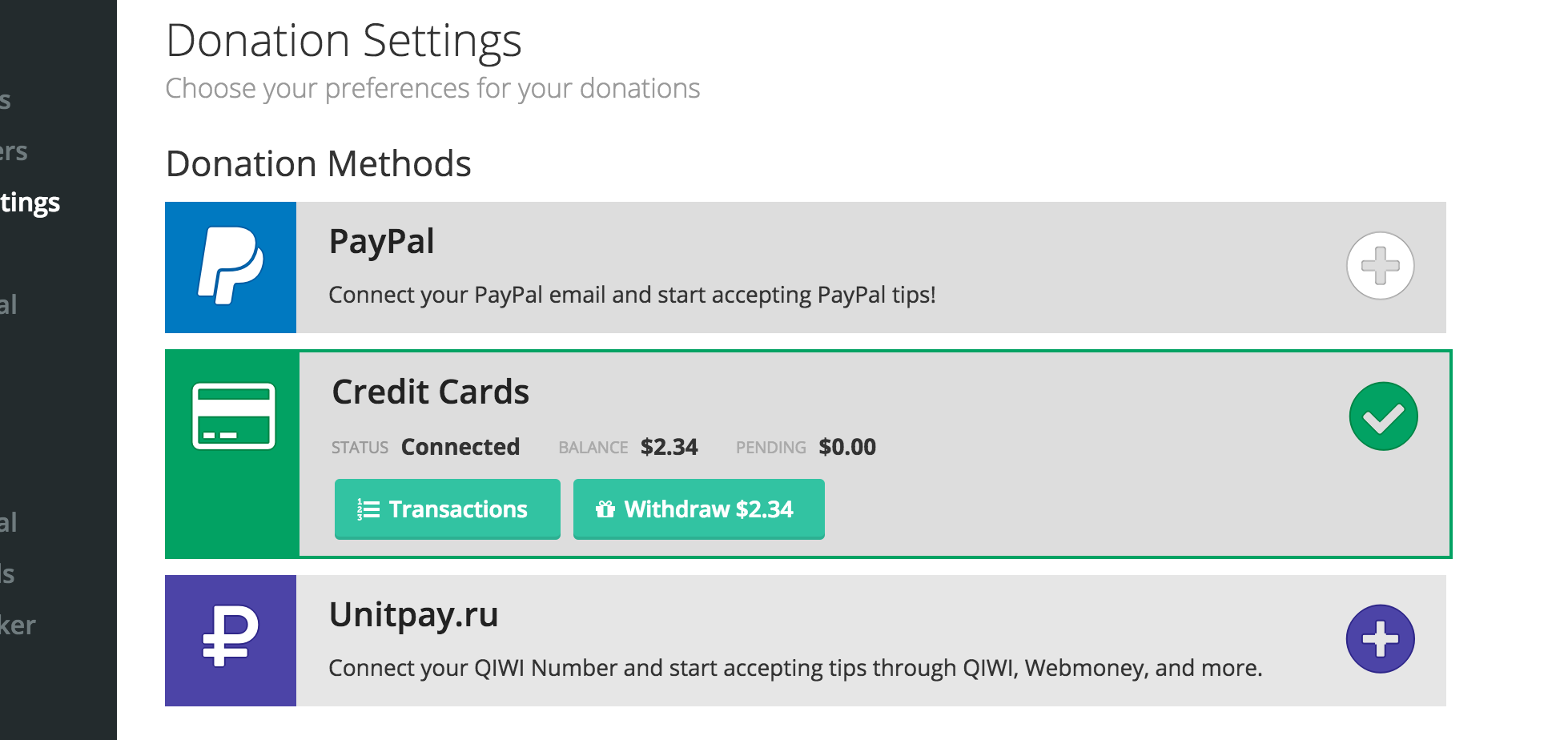 We know that payment methods are a big deal, and we're working hard to bring you more of them. Expect to see more payment methods including paysafecard soon!